People of a certain class and style require elegant pieces of furniture. We offer high-quality pieces of furniture that are unique in design and style. Too often, homeowners end up purchasing cookie-cutter pieces of furniture from a store. While the pieces may appear elegant and trendy, they're essentially buying pieces that hundreds of thousands have bought before them.
There's no unique flair or custom print that makes them a statement. They're simply a modular piece that pretends to be elegant and classy. We don't want to offer this kind of trap for our customers. Instead, we offer custom pieces of furniture that are wholly designed around their personal aesthetic for their needs.
In the case of the living room, we have many different pieces of furniture that can transform a standard room into one of elegance and sophistication. Here are a few living room ideas that our customers can consider when choosing us for furniture.
1. Bold Coffee Tables
Elegance entails a sense of refinement. Sleek and simple colors are key components of offering that aesthetic. One design that we may want to consider for a coffee table is a bold and slightly blocky design.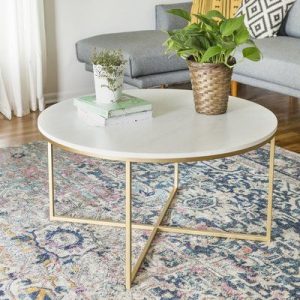 For example, a round black marble top coffee table that stands on slender brass metal legs can make quite a sleek statement. By resting low to the ground, the coffee table adds some sophistication as well. Its bold and black marble color makes it eye-catching, especially if it rests against light wood floors or even white ceramic floors.
Black coffee tables go well in rooms with lighter color palettes, darker colors, or even light grey. These are tones of color that offer that sense of elegance and refinement. With a black marble coffee table, it helps break up some of the greys, so the eye doesn't become bored when scanning the interior.
2. Accent Chairs
Another element of the elegant design is the use of accent chairs. Sometimes the use of a lumpy sofa can detract from elegance and luxury. That's why it's often easier to go with a few accent chairs in a space that customers truly want to make elegant.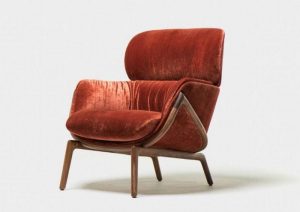 Accent chairs should be kept muted in color for elegance. A few might get away with bold colors like musta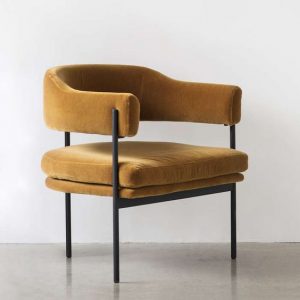 rd or emerald, but it's largely a better bet that they remain either white, black, grey, or some other neutral tone.
The shape 
of the accent chair is also important. Elegance also invokes feelings of comfort. Just by looking at the chair, the client should be overwhelmed with the sensation that if they were to sit in that chair, they'd never want to leave it. Mixing function with form is something that we excel at and strive for in every custom piece of furniture that we make.
3. Sleek Couches
It's possible to make couches elegant as well. You don't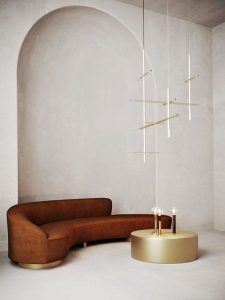 need a lumpy, shapeless piece that is only good for propping up your feet. Instead, you can get straight lines and dramatic colors to set the tone for a modern space.
Couches are meant for both sitting and defining the room. Larger ones can separate designated spaces to create a unified theme, while smaller ones can make the area look bigger. A sleek couch can help with that.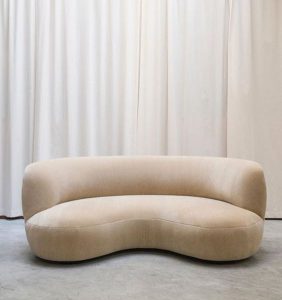 We can create a unique couch that is sleek and stately. By mixing the color with shape, we can make a couch that adds beauty to the room rather than detracts from it. Then you can rest with ease and marvel at the theme.
Improve Your Living Area With Ingrid Olarte
Ingrid Olarte is an expert with interior design. She and her team of experts will find the appropriate look and feel for your home and lighting for your room. You'll entertain your guests and impress them.  
Contact us at Ingrid Olarte to start your design. When she curates your living spaces, we'll help you find the ideal seating arrangement and living room features for your home.