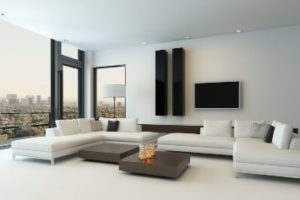 If your Miami Beach home could use a complete redesign, then you're going to need an interior design firm that you can trust. What that means is that you want one that can see your vision of what you want to turn your ho-hum home into your dream home. At IO Designs, we take great pride in our ability to identify and fully understand exactly what clients like you ultimately want. In addition, we have plenty of experience at working within our clients' budgets. That means that you can count on us, whether your budget is totally unrestricted or very limited.
Helping You Capture Your Vision
At IO Designs, we firmly believe that you deserve to live in a home that feels like the most amazing place on earth to you. That's why we want to help you with capturing your vision for it. Whether you decide to start from the ground up, or you simply want a fresh look for your existing space, we're ready, willing, and able to embark on that exciting journey with you.
No Design Job Too Big or Too Small
It doesn't matter if you have a new home or just need a remodel. Either way, we can help you with every facet of the design. Whether it's a complete floor plan design that you need or just a room refresh, we're here to help you with it. No design job is too big or too small. If you need it done, then that's all that matters to us. Starting with choosing things like paint colors, flooring, and tile, to all of those final finishing touches like the crown molding, we'll be there for coordinating with the contractors and ensuring everything goes smoothly from start to finish.
Create the Perfect Layout
At IO Designs, we design beautiful homes from the inside out. We're here to help you with the task of creating the perfect design and layout for your personal taste, budget, and lifestyle.
Our full design services include:
• In-home consultation
• Space planning
• Fabric selections
• Paint consultation
• Furniture selections
• Lighting design
• Art, accessories, and bedding
• Beautifully hand-sketched design renderings
• Scheduled design presentations
• Complete delivery/installation
Contact Us Today
Whether you are well aware of exactly what you want or have absolutely no idea where to begin, we can transfigure your home interior so that it properly reflects who you are. At IO Designs, our clients are our inspiration. If you wish to learn more about all of our custom design services or would like to schedule an appointment, please contact us at (786) 623-8218 or fill out our form and we'll get right back to you. Your dream-design home is just a call or a click away.