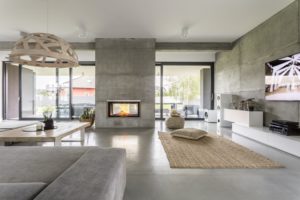 Is your living room looking outdated or just plain boring? What would it take to bring it up-to-date and create a space that's not only exciting but it reflects your personal taste? If you haven't considered custom furniture, then you're missing the boat on some incredible style and function that is unmatched in the decorating world. Custom pieces of furniture are one of the best ways specializing in your home decor fitting your style.
Get it at IO Designs!
Here at IO Designs, one of our specialties is amazing custom furniture from room chairs to sectional sofas.
We believe that no modern living room is quite complete without some beautiful custom-designed furniture. We give importance to custom style interior design. The reason why it is important that everybody has their own nature of characteristics, so they need to have a place fitting their characteristics.
We're ready to start helping you with the complete transformation of your current living room and turn it into a space that reflects your vision and personality. Let us turn your custom living room furniture dreams into your new reality.
Have a More Inspired Living Room
Your living room is usually the first room in your home that people see when they come to visit. It can show them what's special about you. It reflects your vibrant personality or it can be just plain lackluster and uninspired. At IO Design, we offer an inspiring collection of custom designer furniture that could be just the thing for helping you to put together the look you want and at a price that you can afford. We make the process of filling your living room with amazing custom furniture so much easier than ever before.
Getting Started is Easy
The very best place to start is by first looking at our extensive collection of truly inspired chairs, sofas, and sectionals as well as plenty of other designer furnishings for your living room. That can help by giving you a really good idea of just what can be easily accomplished with our custom ideas. After that, we'll put our heads together with you to start formulating a special plan for allowing your newly custom designed furniture begin the important job of completely transforming your living room into a place that dreams are made of. You'll be amazed at how your friends and family will react when they see your new living room filled with custom furniture.
Contact Us Today
If you're ready to start learning a lot more about our modern custom designer furniture for beautifying and updating your living room, contact us at Ingrid Olarte Interior Design in Miami. Just call us at (786) 623-8218 or fill out our short user-friendly form. Our design team will get right back to you to give you all the info you need to make an informed decision about some of our custom furniture designs.