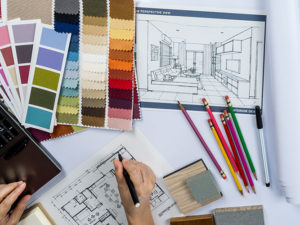 How to find an interior designer in Miami beach
If you're one of the many homeowners in beautiful Miami Beach who has made that major decision to undertake either a complete home renovation or maybe even just the redesign of one room, you're probably going to need the help of a professional. You may be asking yourself if you really need an interior designer. Let's see why you need professional help to boost your home.
Why You Need a Home Improvement Company in Miami
The fact is, however, that any home remodels, reno or redesign job is more likely to be a resounding success with an interior designer on board. You will need a complete plan to improve your home. This plan should include each detail you may come across in the process of home improvement. This is why you need to work with professionals for your Miami Beach home improvement.
The next question may be about finding an interior designer in Miami Beach to do a job for you that not only matches your vision for your space but also fits into your budget. How do you find a good one?
Key Points to Consider
At IO Designs of Miami, we know how hard the hunt for the best interior designer for your needs can be, so we've compiled some key points for you to consider during your search:
  1. Budget
There are several valid reasons why establishing a budget before looking for an interior designer is crucial. For starters, you'll want to be realistic about whatever you're ready, willing, and able to pay as well as what kind of quality you'll be able to acquire for that amount. This applies to all of the finishes and design pieces involved. That way, you'll have not only realistic expectations but also the parameters to provide for a potential interior designer for your project.
Another reason for establishing your budget before you contact an interior designer is that there are many designers who simply won't work with small budgets. Don't worry, you can both save money and design your home as you dream. However, at IO Design, we work with all budgets, large or small, as long as:
You establish an amount beforehand so we know what direction to go in.

You're realistic about the quality of finishes and furnishings that your budget will allow.
  2. A Vision
Your vision of how you want your home or office to look is what drives us. We don't believe in imposing our ideas on you unless you ask for them. Your space is a reflection of your tastes and likes from the paint colors to the front door of your home, but nobody else's. If it doesn't make you happy, then it certainly doesn't make us happy. Know your vision and tell us about it so that we can make it happen.
  3. A Timeline
You undoubtedly have a timeline in mind for your design project. Just let us know what it is and we'll do our level best to work within it.
  4. The End Result
This will be everything you could ever hope for because that's our main goal. As long as we work closely together on your vision, budget, and time constraints, the end result will be a success!
Contact Us at IO Designs
If you're interested in finding out more about hiring a professional interior designer for your home or office in Miami Beach, contact us at Ingrid Olarte Interior Design in Miami by filling out our handy online form.