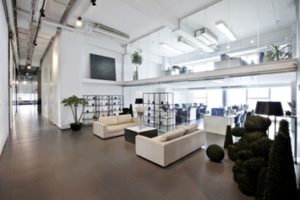 If you're in need of interior design services in Miami for your home or office, you may be wondering how much it will cost. Many businesses and homeowners are reticent to consider a professional in the field of interior design because they think it's out of their reach financially. Still, others wouldn't even start an interior design, renovation, or redesign project without one. Whether you fit into the former category or the latter, you might be interested in a few facts about the subject.
Start With a Budget
Before you look into interior design services pricing in Miami, you need to come up with a workable budget. That way, you can call us and we can discuss what we can do for you within your budget. Architects and designers worldwide usually have a unique fee structure that suits their design style. Many work on an hourly fee schedule while others prefer to charge a flat fee. Many charge a separate fee on every purchase made but still, other architects and designers simply charge an amount equal to a percentage of the total spent. Pricing varies worldwide from a flat percentage on large projects, for example, a flat 15 to 20 percent on a big project or simply an hourly rate of $50 to $500 per hour.  Just let us know your budget and your preference and we will do our very best to accommodate your needs both financial and time-wise.
Office Design Services
At IO Designs, we don't just design beautiful home spaces but office spaces as well. If it is your goal to have a more comfortable well-designed office environment for your employees while also making it more inviting for your clientele, we can help. We know that the first impression prospective clients form can be based upon how nice your office looks. That's why we want to help you to put your best foot forward with the best interior design services for your company. We'll give you a workspace for you and your staff that is truly inspiring as well as an office space that will impress your customers.
Making Your Vision a Reality
Whether it's your home or your office that needs interior design services, we have the expertise and experience to make any space exactly what you envision it to be. At IO Designs, we make your visions a reality. In addition, we'll do it all within your budget.
Contact Us Today
If you'd like to find out more about interior design services cost in Miami for your home or office, contact us at Ingrid Olarte Interior Design in Miami (786) 623-8218. Or, if you prefer, you can fill out our form and our design team will contact you with more info about our design services and price structure.