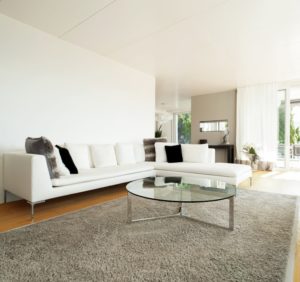 You've decided on a home reno and your first question is whether it'll be worth it to consider hiring an interior designer and an architect for the job. The fact is that hiring either one is an incredibly personal choice. Some homeowners would never even think about beginning any project without the help of an experienced professional. On the other hand, others are simply unable to justify the added expense. Where you stand regarding this particular debate is up to you. Just in case you're still on the fence about hiring an interior designer and architect, as well as what to look for, here are a few basic facts to consider.
Budget
Do you have a budget for your project? Of course, it's important to think about how much you want to spend, however, you should also determine just when you plan to shoulder those costs. Consider this, if you will. All designers and architects generally have a fee structure that is uniquely their own. Some work for a flat fee, while others charge on an hourly basis. Some will charge a fee for each purchase made, while others are compensated by taking a percentage of the total cost.
If you're thinking about retaining an interior designer, make sure before you sign anything that you're completely informed and comfortable with how you're going to be charged. It also goes without saying that whatever you agree to must fit within your budget. At IO Designs Interior Design in Miami, we will go over all of this with you before asking you to make that all-important decision to go forward with us.
Services
What are you looking for from an interior designer and architect? As you may or may not know; interior design isn't just buying furniture and applying some fresh coats of paint. A designer also has to balance both the function and aesthetics of a space and also consider exactly how every individual item is going to come together to form a whole. Most designers offer an extensive services list from design consultations to site measurement and space planning, purchasing, and project management. We do all of that and more and would love to discuss our services with you.
Personal Style
Your personal style is an important factor in your design decision. The simplest way to ensure that you're pleased with the end result is to have a concrete idea of exactly what aesthetics are appealing to you. When you retain us to design your space, we won't make a move without being absolutely clear about your style and vision. We know how to identify your needs and help you to reach your goal for your home.
Contact Us Today
If you'd like to find out more regarding that professional designer look for your home or office, contact us at IO Designs Interior Design in Miami (786) 623-8218. Or, fill out our form and our design team will contact to you with more info.